start producing electricity
Comprehensive implementation of photovoltaic installations for individuals and companies.
An experienced partner in solar farms
Household solar farms are a proven way to reduce electricity bills, as well as specific, pro-ecological operation. Thanks to the co-financing programs, the total costs of photovoltaic installations can be significantly reduced and the return on investment will be even higher.
Everyone can become a power producer thanks to Sunny System. Check why it is worth entrusting us with a solar installation project at home or in a company.
Are you thinking about investing in solar farm, but you are not sure how to implement such a project? In our knowledge base we present the most important information about technology, implementation methods and financing of solar farms.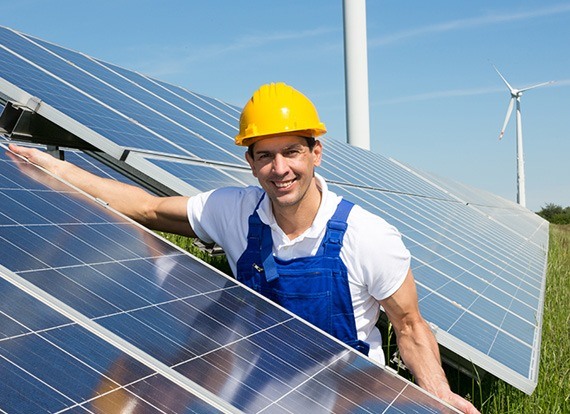 Go to the green side of power!