A comprehensive range of solar farm
Our offer is primarily polycrystalline panels with a power of 280-290W 12 bus bar equipped with shunt diodes, and monocrystalline panels with a power of 310-320W Full Black as well as an absolute novelty on the market monocrystalline panels with a power of 325-330W 9 bus bar Half Cell (two times more links). We work with proven producers of reputable MaySun and JustSolar companies.
We only use panels in the latest 12 bus bar technology. It makes the panels work with 100% efficiency, because their design perfectly focuses the sun's rays.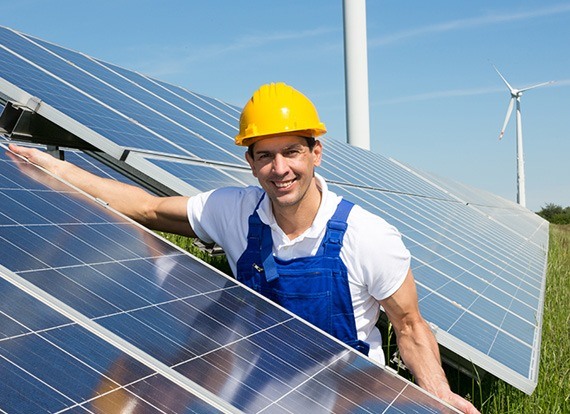 Design of photovoltaics systems
If you decided to go photvoltaics, but you dont know what your next step should be, then you have nothing to worry about. We provide complex design of photovoltaic systems in houses and companies.
Photovoltaics installation
We offer a team of experienced fitters and elektricians. Thanks to that we testify professional photovoltaics systems installation services for our clients.
Maintenance of photovoltaics
All our products have a warranty. In the event that there is a need for maintenance or repair – our specialists perform these services at a high level and using appropriate parts.
Free quote
We offer our clients a free service quote and assistance in obtaining grants and loans
Frequently asked questions
As renewables continue to proliferate at an increasing rate, it is logical to consider the implications of an electricity grid based predominantly on renewable energy. Much of the industry's growth to date has been …
Before you decide to get a quote for solar panels, there are some important questions you should ask any company you are considering hiring. "Will solar affect my power quality?" and "Will solar be able to handle my high …
As renewables continue to proliferate at an increasing rate, it is logical to consider the implications of an electricity grid based predominantly on renewable energy. Much of the industry's growth to date has been …